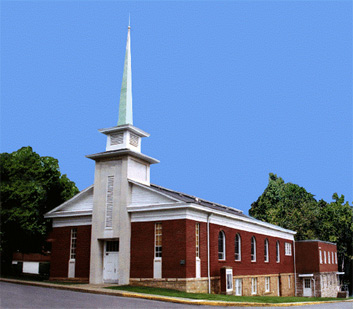 Welcome to the United Methodist Church of Fayetteville, WV
Our Vision
We seek to bring others into the family of God by
Loving, Serving, Witnessing
and following Christ where he leads us on our spiritual journey.
We invite you to worship with us.
Sunday School – 9:45 AM
Sunday Morning Worship – 11:00 AM
Timothy D. Bleigh, Pastor
Sermon Series: The Life Within Healing
February 25, 2018
First Scripture: Luke 13:11-13
Second Scripture: 2 Corinthians 12:7-10
Sermon Title: "Surrounded in the Wilderness"
Theme Question: What is Healing?
Announcements
Sunday
9:30 AM The Gathering (breakfast) in Friendship Hall
9:45 AM Sunday School
11:00 AM Worship
Thursday
7:00 PM AA Meeting
Sunday
11:00 AM Worship
Pastor's Message
Upcoming Events
Maundy Thursday Service
March 29th at 7 pm
at Fayetteville United Methodist Church
Community Good Friday Service
March 30th at 6:30 pm
at Fayetteville Baptist Church
Next Chili Feed:
Thursday, April 12, 2018
Free to the public come and join us!
White Bean Chicken Chili from Cathedral Café. 
Get connected:
120 High Street
P.O. Box 87
Fayetteville, WV
(304)574-0187 (office)
(304) 574-2899 (fax)
fayettevilleumc@frontier.com